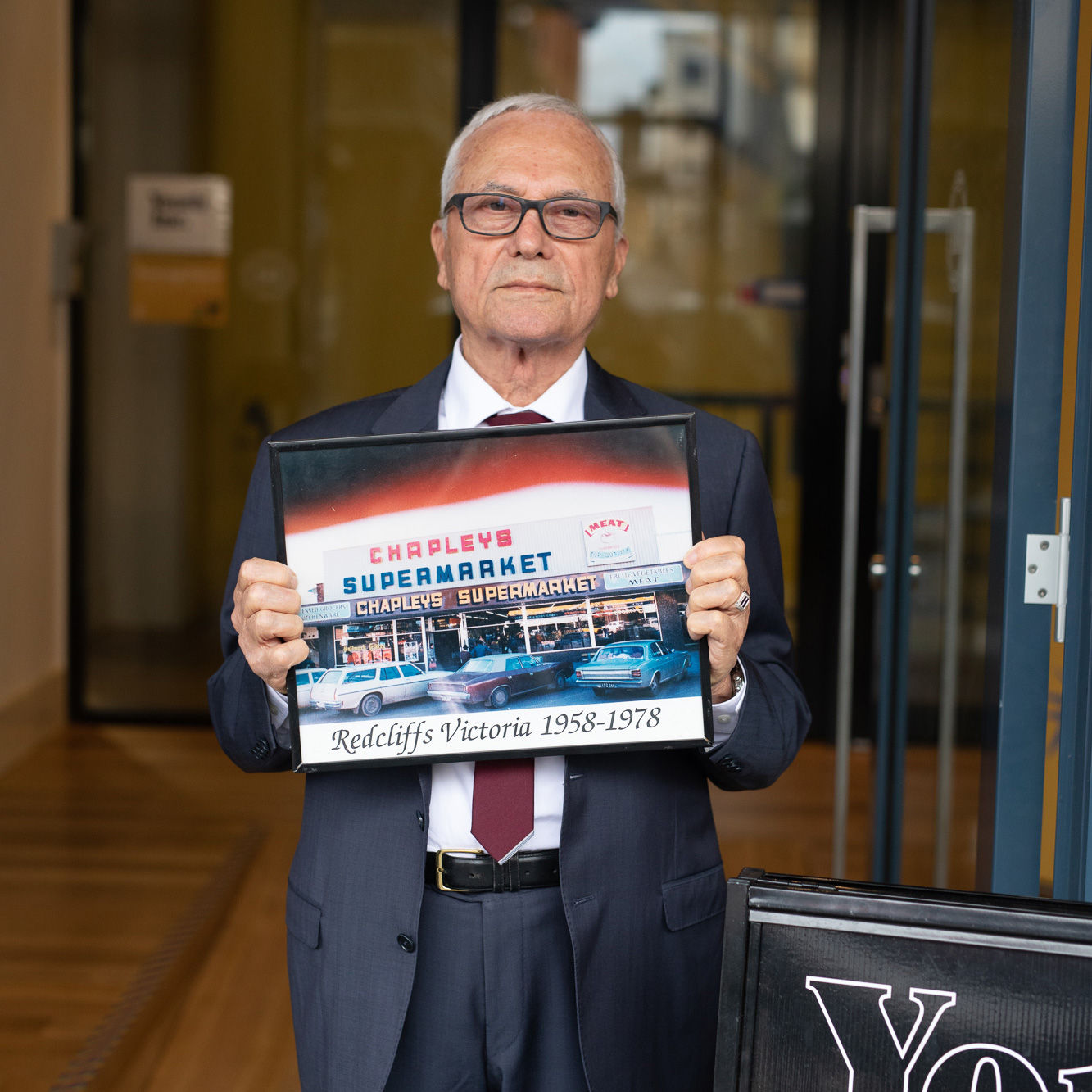 About us
If you are a regular at one of Adelaide's finest supermarkets at Frewville or Pasadena, you will already know that we want your visit to be the most rewarding experience possible.
Adelaide's finest supermarkets is a dynamic leader in the quality food business.
Family history
In 1951 the Chapley family launched their first business venture, when they purchased a run down cafe in the small NSW town of Moulamein. Then, in 1954, the family bought a mixed business store in Redcliffs VIC, providing customers with produce, deli and grocery lines. In 1968, they acquired another store that was twice the size of their Redcliffs one which meant that other departments could be introduced, like meat, variety and liquor. This store had 8 checkouts and 40 full-time employees.
A year later the community was being supplied with several thousand lamb, pork and beef bodies per week at retail and wholesale level. The focus still remained on the supermarket, so in late 1978, the store in Redcliffs and the meat wholesale business were sold in preparation for the move to Adelaide in 1979.
Today, the history in retail is unique in many aspects, we continue to deliver on "Word-Class" standards at Frewville and Pasadena Foodland.
Our aim is to delight you!
We know our food! With over 70 years in handling food, our wealth of experience is unmatched. Our experience in retail is unique… we have grown, prepared, served, manufactured, wholesaled and retailed food.
We are a dynamic leader in the quality food business and aim to set the standards of excellence for food retails. We are building a business in which high standards permeate all aspects of our company.
We only carry the highest quality products by evaluating the ingredients, freshness, taste, nutritive value and appearance of all products.
Our motto 'we love what we do' emphasises that our vision reaches far beyond just being a food retailer. We want to meet or exceed your expectations on every shopping trip.
Our story
We love what we do
Our website is designed to let you in on some of the stories behind our people, our products, our inspiration.
Being locally owned and operated, we strive to offer uniqueness. The dictionary definition of Locale is: an area or place, especially one where something special happens.
A visit to our Frewville and Pasadena Foodland stores is more than a shopping trip, it's a place to come together, communicate, eat or just observe. We want you to feel at home meeting friends, reading the papers, having a coffee or lunch/dinner then picking up supplies to share at home.
We hope you enjoy finding out about our family business and how we want to grow with community
Our values
The Commercial Retail Group is driven by its passion for retail. We are motivated by building strong partnerships, unwavering in executing quality and guided by CORE values ensuring integrity. We find fulfilment in supporting the local community and gratification comes because we love what we do.
Consider the customer
Our communities deserve world class standards
Responsibility and personal accountability
Empowering our people
The Adelaide's finest supermarkets Motto and Mission are further defined by a list of CORE Values which guide the decisions and actions of employees in all job positions every day. They define how Adelaide's finest supermarkets leaders and employees interact with products, customers, employee team, communities, suppliers, and align everyone behind the mission of improving health in general.