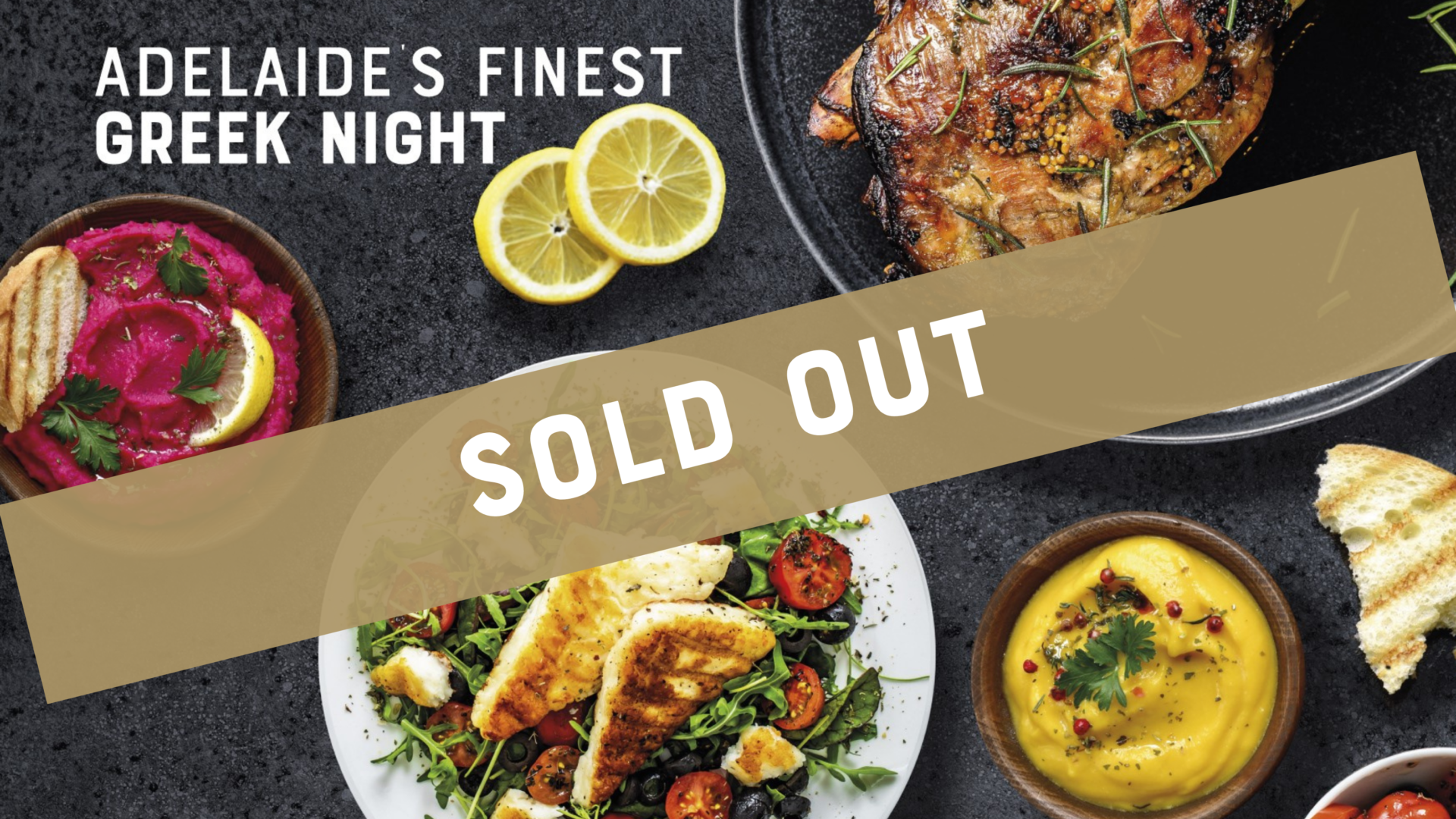 Greek Night IS BACK!
Our hugely-popular Greek night dinner event will be staged at Pasadena Foodland from 6pm on Friday, October 28!

Adelaide's Finest is owned by the Chapley family which is proud of its Greek heritage and this celebration is held on October 28, known as Oxi Day.

Tickets to Greek night will be $80 which includes an authentic, five-course Greek banquet and entertainment by the popular band Zeus with Con Dalagiorgos.

It promises to be a great night!