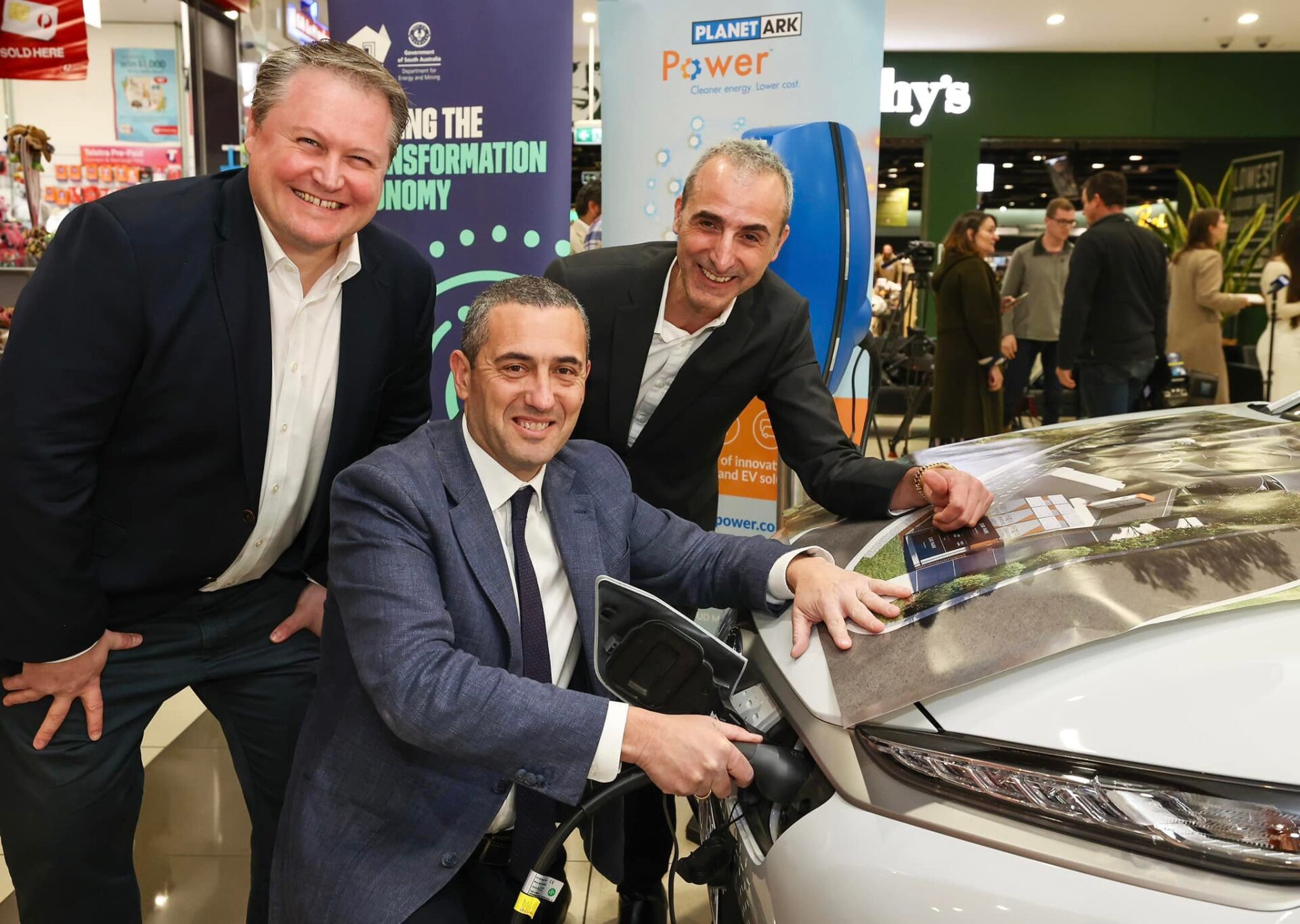 Pasadena shoppers will soon be able to charge their EVs!
We're excited to announce that electric vehicle drivers will soon be able to recharge at Pasadena Shopping, while also helping to stabilise the State's power grid!
We're delighted to partner with Planet Ark Power with the support of the State Government to make electric vehicle charging points available to EV driving customers of our Pasadena Shopping Centre including Pasadena Foodland by early 2023.
Planet Ark Power will install fourteen EV chargers including Rapid and Fast dual point Charging Stations along with a battery energy storage system (BESS) integrated with eleXsys Energy Units which are connected to the electricity grid. This system will be charged from the grid at peak solar production times and stored for our customers and wider community 24 hours a day.
The EV charger integrated with battery energy storage system will be the first built at a South Australian shopping centre.
This initiative fits well within our sustainability plan currently developed by our locally owned and operated Adelaide's finest supermarkets, and other initiatives that we've adopted in our centres.